Why do customers choose Chappell Supply?
Join the 20,000 customers that trust us with their business.
Care: Our teams care about the relationships and experience of YOU, the customer
Expertise: We have to be the experts to get the right solution and the right equipment for YOU
Service: We won't sell it if we can't fix it and carry the parts on-hand - our job is to keep YOU up and running
Quality: Put us to the test. If it is not the toughest and best quality, YOU won't find it here
About Us
For 40 years and counting, Chappell Supply & Equipment Co. (CSE, ChappellSuppliesYOU) in Oklahoma City, OK, has relentlessly served our customers, employees, marketplace, and communities. Our customers and teammates have helped us become one of the nation's largest industrial cleaning equipment, chemical supplier, hose manufacturing/assembly, and water treatment/recycling organizations. We are a privately owned family business with three generations of hands-on contributors and leadership.
We will continue to meet and exceed the expectations and standards set by YOU, the customer. How? YOUR feedback, recruiting and retaining great people, staying ahead of regulatory requirements, setting high quality standards, testing every product we sell, customer hands-on training, and more. CSE is one of only a few truly CETA CERTIFIED (Cleaning Equipment Trade Association) distributors & Suppliers in the United States.
With our extensive product knowledge and service abilities, we are more than just a supplier. We are a partner, consultant, creative solution providers.
Where we are
Chappell Supply Headquarters is located in Oklahoma City at 6509 West Reno Avenue with distributors and customers all over North America.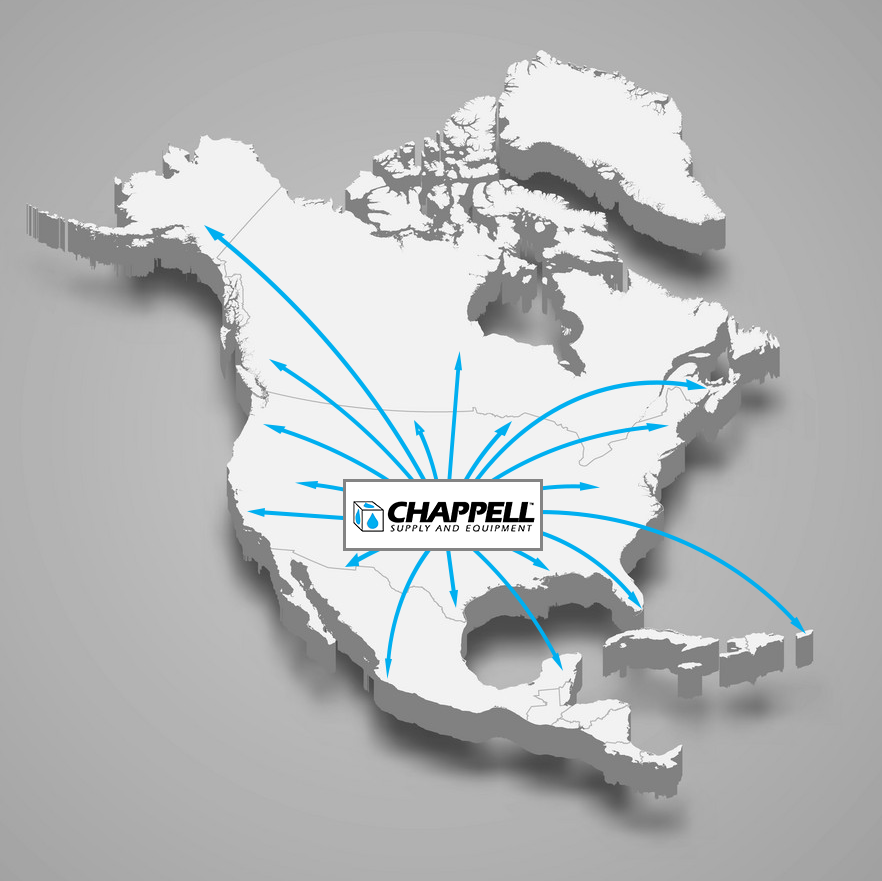 Our Core Values
Serve: We are servants for customers, our organization, our communities, and our families
Growth: Grow TOGETHER with our customers and employees
Relationships: People and relationships are at the center of what we do
Accountability: We DO what we say we will do with accountability measures in place
Communication: Always be truthful and communicate to prevent mistakes and surprises
Custom Equipment
Have an equipment idea or seeking a solution for a cleaning problem? We have a portfolio of custom manufacturing projects and want to hear from YOU.
Service Existing Equipment
Schedule your Repair or Preventative Maintenance visit
Bring your equipment to our repair center
Add a monthly service program for your facility
Find parts to fix on your own
Feedback
We encourage and seek feedback on your experiences with us. Let us know how we are doing. Our organization is looking forward to hearing from YOU, whether it's something great you want to share or something that could make us better.